Beth Rush
Assessor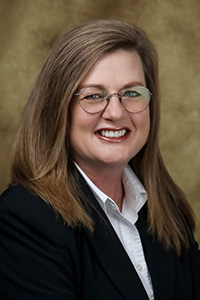 Assess Personal Property Assess Business Personal Property.Search Real Property Search Personal Property Interactive Mapping Site
Assessor's Mission Statement
The taxpayer is why we are here and we are here to serve, making each contact with you positive, professional and courteous. The Assessor's team members find satisfaction and enthusiasm in their work through opportunities to develop their skill and take advantage of educational opportunities to keep with current and changing laws and technology to make Ashley County the best assessed county in Arkansas.
Assessor Duties
The principal duties of the Assessor are "to locate and value all property, real and personal".
Statutes place the assessment level at 20 percent (20%) of current market value.
Assessment rolls provide funding for the various taxing jurisdictions. In addition to the County, there are 3 (3) school districts and 7 (7) cities.
All businesses and residents (exempt and non-exempt) are required to report their personal property for assessment each year before May 31st. After May 31st, a 10% penalty will be applied to late assessments, regardless of exempt status.
As residents buy, sell and trade vehicles and residents move into, out of, or within the county, they need to notify the office of these changes as they occur.
The duties of the Assessor are established by the Arkansas Constitution, the Arkansas Code and decision of the Arkansas Supreme Court.
About Documents Important Dates FAQs News Links
Office Locations
We have two offices to serve you. The Ashley County Courthouse in Hamburg and the Ashley County Crossett Annex in Crossett.
HAMBURG
Address:
Ashley County Courthouse
205 East Jefferson Street
Hamburg, AR 71646
Phone:
(870) 853-2060
Hours:
Monday – Friday
8:00 am – 4:30 pm
Open During Lunch Hours
Assessor Hours:
Monday, Wednesday & Friday
ASHLEY COUNTY CROSSETT ANNEX
Address:
303 Main Street
Crossett, AR 71635
Phone:
(870) 364-4207
Hours:
Monday – Friday
8:00 am – 4:30 pm
Open During Lunch Hours
Assessor Hours:
Tuesday and Thursday
Contact Us
There are several ways that you can contact our office.
Phone:
(870) 853-2060 (Hamburg)
(870) 364-4207 (Crossett)
Fax:
(870) 853-2002
Email:
contact@ashleycountyar.com
Mail:
205 East Jefferson #2
Hamburg, AR 71646
Visit and join us on Facebook.