Christie Martin
Ashley County Clerk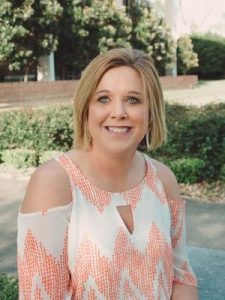 205 East Jefferson Street #5
Hamburg, Ar 71646
Telephone: (870) 853-2020
Fax: (870) 853-2082
ashleycoclerk@sbcglobal.net
Office Hours are:
Monday – Friday
08:00 a.m. – 04:30 p.m. (open during lunch)
The County Clerk is the official bookkeeper of county government and serves as the clerk for County Court, secretary for Quorum Court and the clerk for Probate Court. The clerk also serves as secretary of the Board of Equalization and Intergovernmental Council Board.
Probate Court – Probate Clerk maintains the following records:
Decedent Estates (testate and intestate)
Small Estates
Guardianships
Civil Commitments
Adoption (sealed & confidential)
County Court – County Court Clerk maintains the following records:
Annexations, incorporations, county purchases, proclamations, levy of taxes, board appointments, bonds, improvement districts, right of way acquisition, contracts and agreements which are signed by the Ashley County Judge.
Voter Registration – County Clerk is the permanent registrar of the County.
Accounting – County Clerk is responsible for all Accounts Payables, Payroll and Bookkeeping for the County.
Birth & Death Records – All birth and death records are maintained by the State of Arkansas. You may order a copy from the Arkansas Department of Health at (800) 637-9314, or if you have access to the internet, go to www.vitalchek.com or contact the Ashley County Health Department at (870) 853-5525.
DBA – The "Doing Business under an Assumed Name Certificate" is issued for Sole Proprietorships only. ACA 4-70-203 requires all persons conducting or transacting business under any name other than the real name of the individual conducting business shall file a certificate in the office of the County Clerk of the counties in which the person conducts or transacts or intends to conduct the business. All Certificates for Corporations, LLC, etc. are issued by the Secretary of State. These certificates are then filed with the County Clerk.
Fee: $25.00 for original filing and $5.00 for each certified copy.
COUNTY CLERK'S OFFICE – FEE SCHEDULE:
MARRIAGE LICENSE (CASH ONLY)
$ 60.00
CERTIFIED COPY
$ 5.00
ARTICLES OF INCORPORATION
$ 25.00
ASSUMED BUSINESS NAMES
$ 25.00
LIMITED PARTNERSHIPS
$ 25.00
MINISTER & PROFESSIONAL CREDENTIALS
$ 5.00
VOTER LIST
$ .03 per name
VOTER – USB THUMBDRIVE
$ 30.00
COUNTY COURT
$ 30.00
PROBATE COURT
$165.00
SMALL ESTATE
$ 25.00
MARRIAGE LICENSES/RECORDS
The County Clerk issues marriage licenses and maintains marriage records from 1848 to present. The County Clerk also maintains a record of all minister's credentials. A couple has 60 days from the date the license is issued to be married and to return the license to the office where issued so that the license may be recorded; or if the license is not used, it must be returned unused for cancellation. Otherwise the $100.00 bond will be executed upon.
When obtaining a marriage license BOTH PARTIES must be present.
Anyone applying for a marriage license that's over 20 years old, has no waiting period. Must bring a social security card and a valid State issued ID.
Eighteen (18) and nineteen (19) year old must have a birth certificate, social security card and a valid State issued ID.
Males age 17, and females age 16 or 17, must fulfill a mandatory waiting period of 5 business days. Parental consent is required. If parents are divorced, the parent with full custody must sign. Must bring social security card, birth certificate, valid State issued ID and divorce papers showing which parent has custody.
No medical or blood tests are required in Arkansas.
The fees are as follows:
MARRIAGE LICENSE $60.00 (CASH ONLY)
CERTIFIED COPY $ 5.00
Two certified copies will be given out, when marriage license is recorded.
COVENANT MARRIAGE LICENSE:
In order to have a Covenant Marriage License issued, which is optional, you must go through several months of counseling by a minister, priest, rabbi clerk of the Society of Friends, any clergy member of any religious sect, a licensed professional counselor, psychologist or licensed associate marriage and family therapist.
ELECTIONS:
Who can vote? Any person who is a citizen of the United States, at least 18 years of age before the election, with a valid ID, and registered to vote in Ashley County may vote. Convicted felons cannot vote unless their sentence has been discharged or pardoned (proof must be provided).
How and where to register? The National Voter Registration Act (NVRA) has made it possible for Arkansas to apply to register to vote or change a name or address when applying for or renewing their driver's licenses or state identification card at the Arkansas Department of Motor Vehicles.
A resident may register to vote in person at the Ashley County Clerk's Office or register to vote by mail. A pre-addressed Voter Registration Application is filled out and mailed to the Secretary of State's Office where it is then forwarded to the appropriate County Clerk. To make a name or address change or if you have any questions concerning voting, call the Ashley County Clerk's Office at (870) 853-2020 or (877) 493-6406.
You may download a voter registration application and instructions at: https://www.sos.arkansas.gov/uploads/elections/ArkansasVoterRegistrationApplication.pdf
Absentee and Early Voting:
You can vote by either mail or in person, but not both. An absentee ballot may be obtained from the County Clerk's office, via mail, in person or through a designated bearer.
Early Voting for primary and general elections begins 15 days prior to the election. Early Voting for special and school elections begin 7 days prior to the election.
Contact your County Clerk's Office for information at (870) 853-2020.